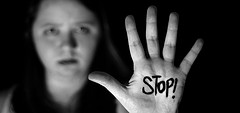 ---
What in the World Are You Talking About Tyler???
   
I'm sure you won't be surprised when I say that Fannie Mae has decided to (again) tighten their underwriting criteria.  Starting June 1st, 2008 they will begin underwriting loans with DU (standing for Desktop Underwriter) version 7.0.  I wanted to give you a quick update of what I know and how it will (probably) effect you.  
What's a Desktop Underwriter?
I know I'd be asking this question if I where you.  As a loan officer (or wealth creation specialist) we complete a loan application and then upload it into Fannie Mae's underwriting systems to see if they'll accept it.  It get's much more confusing from there.. but the part you need to know is that Fannie Mae ultimately makes the decisions because they ultimately purchase the loans.  Sound cool? 
What is Changing?
Ultimately, no one knows until the new release is actually released.  We do have some insights (based on Fannie's announcement) as to what will be changing.
Here's a short list:
Fannie Mae will be limiting their high loan to value products to what appears to be 95%.
There will be a minimum FICO score of 580 required for all loans (regardless of loan to value).
It looks like all adjustable rate mortgage products for My Community loans will be discontinued.
My Community loans will only be available in 15 and 30 year terms.
1 and 2 unit property My Community loans now require a minimum credit score of 640.
3 and 4 unit property My Community loans now require a minimum credit score of 680.
Fannie Mae's 'Timely Payments Rewards' (TPR) program will be discontinued.
Loan Level Price Adjustments (LLPA) will be less for folks with higher credit scores.
There are some MAJOR changes for minimum credit scores on different programs.
Must have two years since discharge date on a bankruptcy (previously 3 years).
Must have five years since foreclosure action (previously 4 years).  Max loan to value is also 90%.
Like I said… These are just the changes I can see from
Fannie Mae's announcement
.  The true test will be once we get a chance to start running new deals through the system.  
What Do You NEED To Know?
 
Here's the big takeaway.. If you have a loan that has been approved or pre-approved – you need to make sure it's still good to go.  A LOT of loans that are currently pre-approved are no longer going to be eligible.  So, whether you're a customer, realtor or seller – you want to make sure you've got your ducks in a row.
How Much Time Do I Have?
IF you can lock the loan before the 30th (have a closing date 60 days out..or less AND have a property identified), you might be able to beat the new system.  Any changes (and I mean ANY) will require a submission into the new underwriting system and you'll be stuck with the new guidelines.
Honestly, unless you already have your deal submitted – count on using the new guidelines.  You're making me feel uncomfortable just thinking about trying to play that game.
Where Do You Fit?
If you've got a loan in process – verify you're still in good shape.  Make sure you're working with someone that is aware of the changes.
If you've been pre-qualified or pre-approved – have your loan officer (or wealth creation specialist) re-certify your pre-approval.  Remember folks, a pre-approval is only as good as the paper it's written on (unfortunately).
If you're a realtor on a deal in process – Stay cool.  Things are probably alright, but call the loan officer involved and confirm you're still in good shape.  Understand this isn't 'their fault'.. crazy stuff happens sometimes.  
If you're a seller – Again, stay cool.  Call your realtor and let them know you're concerned.  They'll get to the bottom of it.  If you're too cool to have a realtor (i.e. FSBO), contact the lender directly.
If you're still 'thinking' about getting pre-approved – Take action already.  Don't you see things aren't getting any easier?   : )      Yup, use of an emoticon.
If you've got questions and aren't getting answers, feel free to
contact me
.  I'd be glad to help or point you in the right direction.      
These are changing times and it's extremely important that you're connected with the right advisors.  If you're not already a
subscriber
or
following
us, now might be a decent time to start.