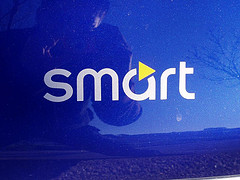 Be Smart.


---
We Understand,  Mortgages Aren't Your 'Thing'
What seems common sense to a lender, isn't so common sense to a consumer. I understand that. That's why it's important to know what to avoid doing when getting a mortgage. There are many 'deal killers' out there, but I want to touch on the major points.
The Golden Rule
When applying for a loan, you must remember that the lender wants to see stability and consistency.
We Want to Know Where Your Money's Coming From
So, you want to put a down payment on your new home? We need to document exactly where that money is coming from. We do this by collecting bank statements, verification of investments, etc. If you've got a large deposit in the account, be prepared to document it.

For example: You're folks give you $10,000 and you've now got a $10,400 balance in your account (you've normally got $400!). The bank knows it's not your money. Put together a paper trail on where the money came from and if the money from your folks was a gift, we'll have to get a document stating so from your folks. Depending on the loan program, this is an acceptable source of down payment.
Avoid Making Major Purchases
I know, I know. You want to buy that 103″ flat screen TV for your living room, or that great front loading washer and dryer. This isn't the time to do it. Talk about changing your credit profile! If you spend a bunch of your cash you've been pre-qualified having – you can say goodbye to that approval. Planning on applying for a new credit card for that special financing? Don't. Wait until your mortgage is closed (yes, closed.. funded.. you're ready to move in).
If you're really looking to stay approved, it's important you hold back on any purchases. I've had clients loose homes over silly 'things' before.
Don't Quit Your Job
Duh. If you're planning on leaving your job or changing jobs, mention it. Hopefully you've already got a new job lined up – and that's fine. But we've got to document that for the lender. Again, I've had a client push back their closing two weeks over a silly job change. They knew from the day we started talking, but they never mentioned it. Now I tell clients ahead of time (apparently that was my fault for not asking??…).
Save Yourself Headaches
The bottom line is be super honest when applying for a loan and you shouldn't have any concerns. I can say from experience that most issues that come up are small details our clients leave out. If you address small concerns up front, they won't tear your dreams apart two days before closing!
If you're looking to do something during the mortgage process and you're not sure if you should or shouldn't do it, just ask. I'd be glad to help. It's much better than being turned down by the bank.