The most asked question I first get from my clients is "What is your mortgage rate?"  They are of course, assuming every consumer gets the same mortgage rate. A very common misconception. I hope after reading this, you'll have a better understanding of why each rate quote is a custom rate quote and more importantly – there is much more to making a decision on your mortgage than just finding the "best rate".  This post also should be a great read for Realtors and financial planners shopping around to protect their clients best interest.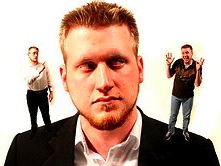 What Goes Into a Mortgage Rate?
With all lenders (bankers, brokers, hard money, etc) there are multiple questions that have to be answered before putting together a rate quote. Here's a quick list of some questions that MUST be answered before we can begin to properly serve you (even though many lenders break the rules and give you a inaccurate quote from the start):
Where is the property located? (City, State, Etc.)
How will this property be occupied? (Owner occupied, second home or investment property)
Is this a purchase or refinance?
What is the condition of the property?
What type of property is it? (Single family home, condo, town home, high rise, duplex, triplex, etc)
How much land is the property being sold with? (if it's a huge acreage, it won't be a conventional loan)
IF it's a condo – is this condo project approved? (I don't expect clients to know, but we have to find out!)
What are taxes on this property?
What is insurance on this property?
Is this property located in a flood zone?
How much is the property worth? (Sales price AND appraised value)
How much money will you be putting down? (…is it your own? Is it gift funds? Is it seller down-payment assistance?
How many properties do you already own? How many of those are financed? By whom?
What would you like the loan amount to be?
How long of an amortization would you like on the loan? (10 years, 15 years, 20 years, 30 years, 40 years, 45 years?)
How long of a note would you like? (for balloons… 7 year, 10 year, etc)
What terms would you like to have? (fixed or adjustable?)
IF you're considering adjustable, what length would you like to have it fixed? (6 months – 10 years)
IF you're considering adjustable, which index would you like to have your ARM tied to?
What type of loan are you looking for? (fully amortizing, interest only or negative amortization)
How quickly are you looking to close on this loan? (lock period and picking the right lender..especially in today's market)
Do you have a preference on which bank services your loan? (some clients like some banks and hate others
What is your credit score? (We need a full credit report. I won't issue a pre-approval unless it's in Four Legacies Mortgage's name. We can't close a loan for you with someone else's credit report.)
What's your debt to income ratio? (We will calculate this for you when we have your income and expenses fully documented).
Do you plan to escrow for taxes and insurance?
Can you document your income? (and make the numbers work doing so!)
Can you document your assets? (some programs require certain reserves, etc.)
Will you be getting private mortgage insurance (PMI)?
IF you'll need PMI – which type will you get?
Will you be getting a second mortgage or Home Equity Line of Credit (HELOC) with this new first mortgage
These are just an example of the questions (I believe there are 29 listed above) that need to be addressed when putting together a custom rate quote.
Why is it important to go through all of that work before quoting a rate?
Simply said – I don't want you to be telling your friends and family that the rate you ended up getting on your loan was (fill in the blank) higher than you were told in the beginning. It just won't happen if the right questions are asked up front.
Have you been quoted a rate without answering any of those questions? It may not be accurate!
What Most Consumers Do
All too often, when clients call (many) other mortgage lenders – they just ask for a rate quote. What happens is the lender quote absolute PAR (industry term for base rate) and doesn't take into consideration any of the additional adjustments on interest rate they're quoting. It's sort of like a dumbed down bait and switch. However, nobody can get mad because the customer never gave the lender enough information to properly quote the rate (even though the lender never explained they would need it).
I don't mean to rant on the subject, but every homeowner/buyer should know this before shopping for a loan. Without this information, they'll simply go with the first person to quote the lowest rate.
Rates Change Multiple Times Throughout The Day
Here's the real problem. If you're really trying to call around to each bank/mortgage company (or even a couple), you've really got a challenge. You'd have to catch each one of them at the same time, with the same information and HOPE they actually know what they're doing when they quote you a rate. Too often, mortgage rates are misquoted and programs are a misfit for your financial goals (a whole other story). IF you find a 'better rate' with a certain lender, that rate's only good until the next re-price. The next reprice is guaranteed the next day (if not sooner.. much sooner).
Don't Worry… Everyone Else Asks It Too!
Hopefully after reading through this, you realize that asking a lender for a mortgage rate is just what we've been taught to do. Trust me, 5 years ago – it's what I did (before I was in the mortgage industry). There are just too many factors that go into a mortgage rate. If a lender isn't asking the right questions – they may say you're qualified for something you wouldn't qualify for at all. I don't know about you, but I'm not a huge fan of being under served.
Then Why Do Lenders Give Me a Rate Quote When I As
Short answer – I have no idea. Long answer – I personally think it's because they think they have to. I personally think it's no different than walking into a doctor and telling them you need to know why you're sick without doing any examination. People get sued for that right?
I cannot control my competitors or the rest of the industry, however I can operate my practice the most professional way I know how to. I've personally decided to take the time to get to know a client and more about their long term plans far before I ever throw out an interest rate. Honestly, wouldn't you rather feel more comfortable knowing a loan will better serve you in the future? I work extremely hard to earn my clients trust and work hard for them to make them raving fans about our services.
What You Should Look For In a Mortgage Planner / Porch Pitch
When you're shopping for a loan, it's extremely important that you're working with someone who gets "it" and gets YOU. A mortgage is a crucial decision and a large part of your financial future. I take that very seriously (but I still have some fun). You should work with someone you can trust. Someone who knows what to watch to see the direction of interest rates. Someone that's watching the right economic news and knows how it will impact mortgage rates. Someone that will educate you through the process.
Consider yourself on a search for a new team member. You probably already have someone managing your assets, someone providing you with tax advice. Many folks leave out a debt advisor. You need someone that cares about your finances as much as you do. A mortgage professional that will stick with you even after their paycheck clears the bank.
It also helps to have someone on your team that connects you with other professionals. I believe in surrounding myself and my clients with great resources. Everyone needs advice from time to time. Specific service providers. Resources at the local TV stations, newspapers, etc. I love connecting people. I'm always trying to create valuable connections between my clients and referral partners.
The bar has been raised on what to expect in the mortgage industry. Make sure that you're working with one of the 'new thinkers' that are managing mortgages after they close. Trust me, the right advice will save you thousands. It won't cost you a penny more.